Whether you're sitting reading this in the office or at home, you're surrounded by objects that were manufactured using processes or materials using chemicals. Including your chair.
Yet, although chemicals are ubiquitous, awareness of chemical manufacturing companies is low. If someone can name one, it's probably because it has been featured unfavorably in a newspaper article.
However, this anonymous yet vital industry finds itself at the center of the debate about climate change and is expected to play its part in reducing the environmental impact of extracting raw materials and making products. Both of these are factors that influence consumers to turn against chemical-reliant products, such as plastics.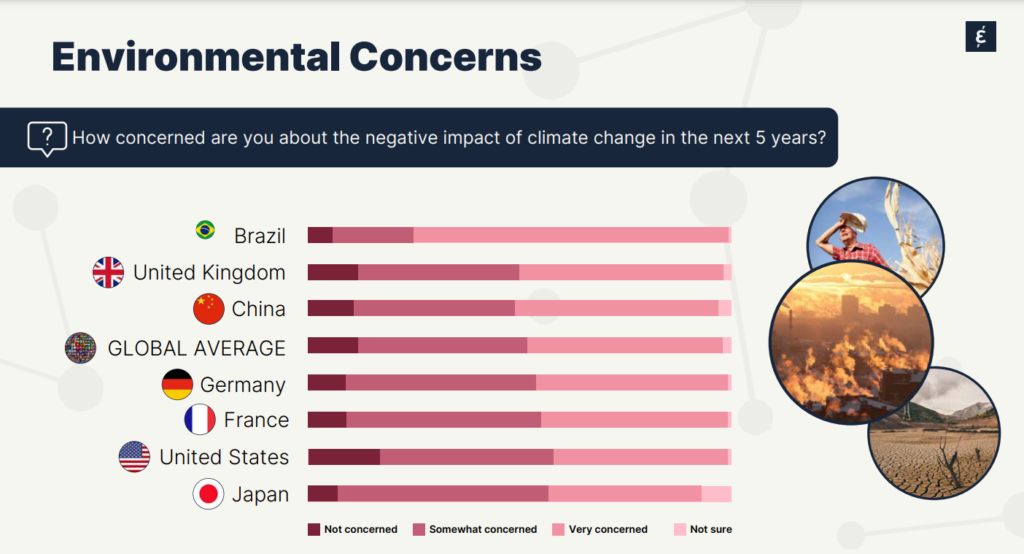 These are some of the complex issues unearthed by our 2022 Chemical Industry report, which is available to read now.
Being unknown but highly relevant is a risk in the chemical industry
The chemical industry has a global Trust & Like Score roughly similar to the automotive and pharmaceutical sectors – 67 out of a possible 100.
This figure is an average: people in Brazil and China seem to be more in favor of chemical companies than in European markets. This could be due to cultural differences, lower expectations in emerging markets, or a pattern of growing skepticism towards big business in Europe.
Regardless of the underlying reasons, the industry's Trust & Like Score also reflects that chemical companies have very low levels of familiarity and stakeholder engagement. In fact, the level of familiarity is the lowest of any sector we have ever monitored. Furthermore, less than 20% of people who are in fact familiar with chemical companies say they have seen or heard from them in the last 12 months, showing how invisible these companies are.
The low familiarity and low stakeholder engagement present a potential pitfall for the industry when it comes to perceptions. A lack of exposure to the industry means a lack of knowledge, which leads to speculation. For most people, the perception of the industry is therefore largely impacted by news media as the main channel of information about the industry.
In 2021, those familiar with the industry had perceptions affected both negatively and positively by very public cases regarding environmental pollution and industry initiatives to reduce carbon emissions.
Our findings showcase the impact of news headlines about the poisoning of rivers and visualize the effects of more optimistic reports about collaborations with the World Economic Forum and cuts in CO2 output.
Is the sector experiencing a wave of consumer behavioral change?
It's difficult to build a strong reputation if people are unaware of your business or how important its products are. Moreover, as is often the case with chemicals, if your product is simply a component of another, it is easy to seem invisible or irrelevant.
For example, when you pour yourself a glass of cola, you aren't aware that the bottle is made from polyethylene terephthalate, and you care even less about the factory in which it was formulated.
Our report puts a figure on this unfortunate irrelevance: globally, only 20% of people view chemicals as essential to everyday life, and in certain European countries, such as France and Germany, this falls to 10%.
This misunderstanding or lack of appreciation is fueling a wave of behavioral change, particularly amongst younger people, that presents the chemical sector with a huge challenge.
The reality is that 36% of consumers are actively trying to reduce their use of plastics, 80% have changed at least one personal habit to reduce chemical use, and 30% have switched to buying products made with fewer chemicals – or none.
Raising public awareness about the chemical industry is key to improving perceptions
So, the existential threat to the planet is now translating into a major threat to the chemical sector, too. So, how can the sector speak out to change hearts and minds?
Since the chemical industry is effectively making a business-to-business product, perceptions of the sector tend to be influenced by word of mouth and media coverage. Both channels are controlled by third parties.
Although this can be perceived as a disadvantage, it could also be a substantial opportunity, particularly – as our report reveals – when you know that nearly 4 out of every ten people who are familiar with the chemical sector have not been exposed to any communication about it in the past year.
So, perhaps the long-term prosperity of the chemical industry is a matter of communication channels rather than laboratory experiments.
Maybe the job to be done is educating the world, replacing misunderstanding or ignorance with an appreciation of the relevance and essential nature of the sector. Creating a narrative that balances environmental responsibility with pride in the crucial importance of chemicals in the modern world.
Growing awareness could lead to improving reputations.
Our 2021 Chemicals Industry report relates to insights gathered throughout the year, drawn from 12,500 evaluations from interviews with over 4,600 people in Brazil, China, France, Germany, Japan, the UK, and the US.