The Power of Corporate Communications Conference, which took place on March 16-17, 2023 in Brooklyn, brought together senior-level professionals and their teams responsible for shaping and executing their organizations' communication strategies for both external and internal audiences.
Our session, "Making It Count: Bringing KPIs to the Function" was a conversation between Shahar Silbershatz, Co-founder and CEO of Caliber, and Florian Mueller, the Head of Insights Generation at AUDI AG, and it aimed to explore the role of KPIs in corporate communications.
Together they discussed the importance of aligning communications efforts with quantitative metrics and KPIs, especially in today's fast-paced, multi-stakeholder environment where reputations can be built or dissolved overnight.
Highlights from Shahar's session:
The Importance of real-time data for actionable reputation insights
In his session, Shahar discussed the importance of real-time data and the inadequacy of annual reputation studies in providing actionable insights. Shahar argued that the old way of managing reputation fails to achieve the holy grail of actionability because it lacks immediacy in capturing impact.
According to him, the continuity of data, rather than more questions or data analytics, is the key to gaining actionability.
Plugging the actionability gap
Shahar also discussed the importance of plugging the actionability gap between periodic research and social listening data. He explained that periodic research is infrequent and lacks immediacy, whereas social listening data is immediate but not necessarily accurate, representative, or relevant in terms of the stakeholders it captures.
He said that by plugging this actionability gap, communicators could better inform their decision-making, and more effectively plan and allocate budgets, which ultimately helps them contribute to the commercial success of the company in a more measurable way.
Navigating the dynamic landscape of reputation management
Shahar also argued that companies need to react more quickly to macro events, political events, or crises all of which increasingly have sudden and dramatic impacts on companies' reputations in today's world. He believes that waiting for an annual study or commissioning ad-hoc studies is not good enough anymore. Instead, companies need to navigate using real-time, dynamic tools that are relevant, up-to-date, and helpful.
By doing so, companies can better understand what exactly impacts their reputation and how, and take quick action to optimize their activities, mitigate crises, and achieve their goals.
"𝘞𝘩𝘦𝘯 𝘪𝘵 𝘤𝘰𝘮𝘦𝘴 𝘵𝘰 𝘯𝘢𝘷𝘪𝘨𝘢𝘵𝘪𝘯𝘨 𝘺𝘰𝘶𝘳 𝘳𝘦𝘱𝘶𝘵𝘢𝘵𝘪𝘰𝘯𝘢𝘭 𝘫𝘰𝘶𝘳𝘯𝘦𝘺, 𝘸𝘦 𝘧𝘦𝘦𝘭 𝘪𝘵'𝘴 𝘵𝘪𝘮𝘦 𝘧𝘰𝘳 𝘤𝘰𝘮𝘱𝘢𝘯𝘪𝘦𝘴 𝘵𝘰 𝘴𝘸𝘪𝘵𝘤𝘩 𝘵𝘰 𝘴𝘰𝘮𝘦𝘵𝘩𝘪𝘯𝘨 𝘮𝘰𝘳𝘦 𝘮𝘰𝘥𝘦𝘳𝘯, 𝘵𝘰 𝘴𝘸𝘪𝘵𝘤𝘩 𝘵𝘰 𝘴𝘰𝘮𝘦𝘵𝘩𝘪𝘯𝘨 𝘮𝘰𝘳𝘦 𝘭𝘪𝘬𝘦 𝘢 𝘎𝘗𝘚 𝘵𝘩𝘢𝘵 𝘨𝘪𝘷𝘦𝘴 𝘺𝘰𝘶 𝘶𝘱-𝘵𝘰-𝘥𝘢𝘵𝘦 𝘪𝘯𝘧𝘰𝘳𝘮𝘢𝘵𝘪𝘰𝘯, 𝘸𝘢𝘳𝘯𝘪𝘯𝘨𝘴, 𝘢𝘭𝘦𝘳𝘵𝘴, 𝘴𝘶𝘨𝘨𝘦𝘴𝘵𝘦𝘥 𝘥𝘪𝘷𝘦𝘳𝘴𝘪𝘰𝘯𝘴, 𝘪𝘯𝘧𝘰𝘳𝘮𝘢𝘵𝘪𝘰𝘯 𝘢𝘣𝘰𝘶𝘵 𝘧𝘢𝘤𝘪𝘭𝘪𝘵𝘪𝘦𝘴 𝘯𝘦𝘢𝘳𝘣𝘺 – 𝘮𝘰𝘳𝘦 𝘪𝘯𝘧𝘰𝘳𝘮𝘢𝘵𝘪𝘰𝘯 𝘵𝘩𝘢𝘵 𝘩𝘦𝘭𝘱𝘴 𝘺𝘰𝘶 𝘳𝘦𝘢𝘤𝘩 𝘺𝘰𝘶𝘳 𝘥𝘦𝘴𝘵𝘪𝘯𝘢𝘵𝘪𝘰𝘯 𝘴𝘢𝘧𝘦𝘭𝘺 𝘢𝘯𝘥 𝘲𝘶𝘪𝘤𝘬𝘭𝘺."
𝗦𝗵𝗮𝗵𝗮𝗿 𝗦𝗶𝗹𝗯𝗲𝗿𝘀𝗵𝗮𝘁𝘇
CEO & Co-founder of Caliber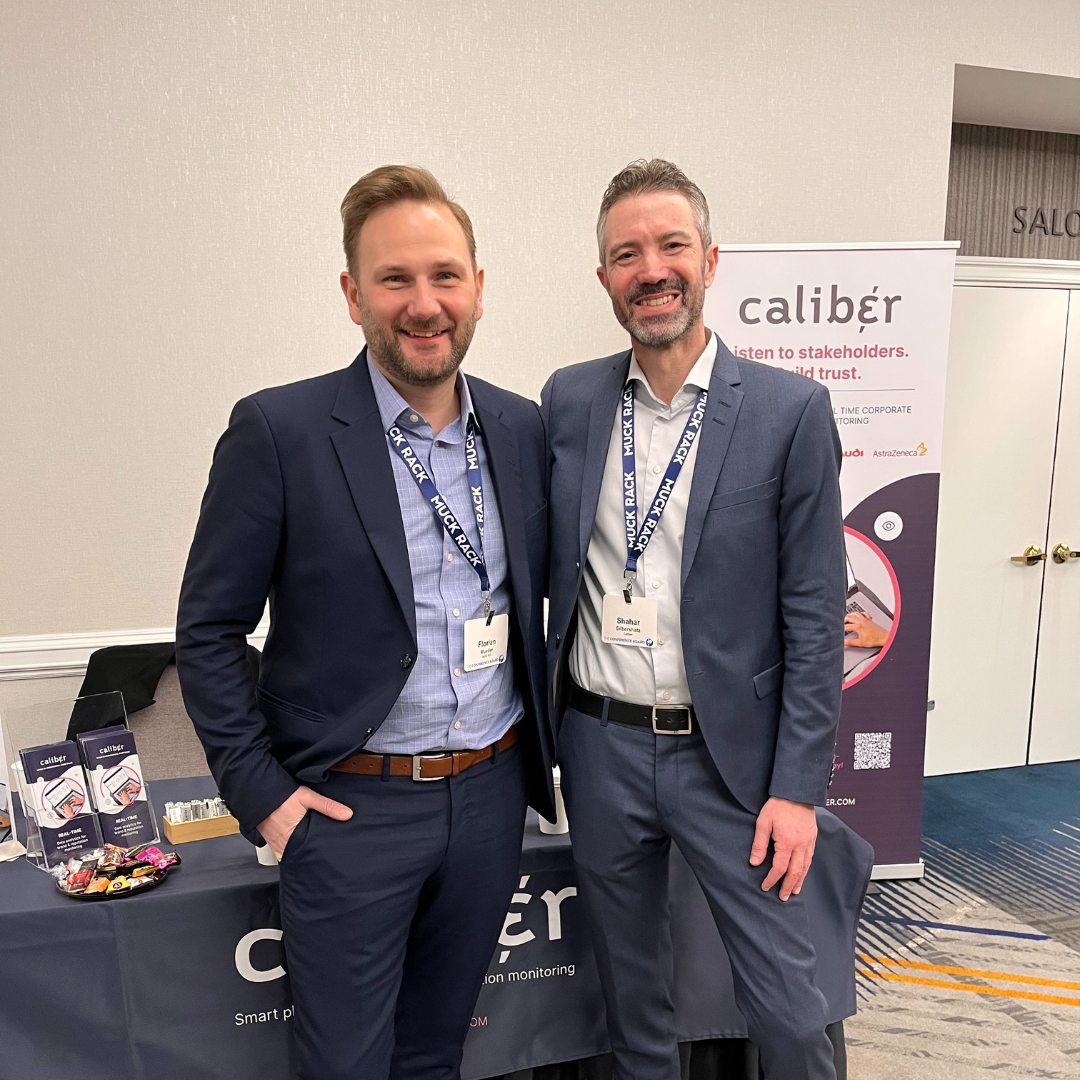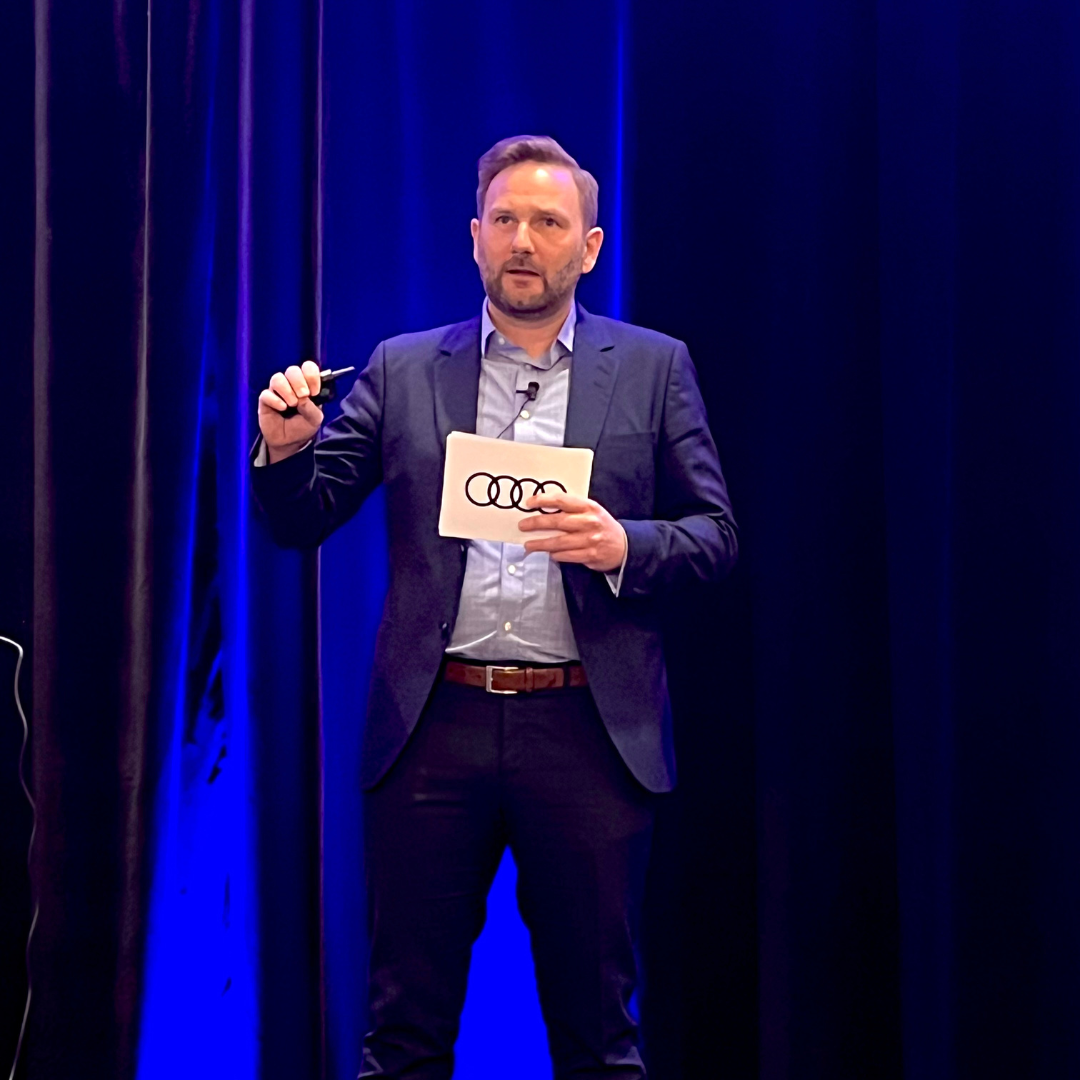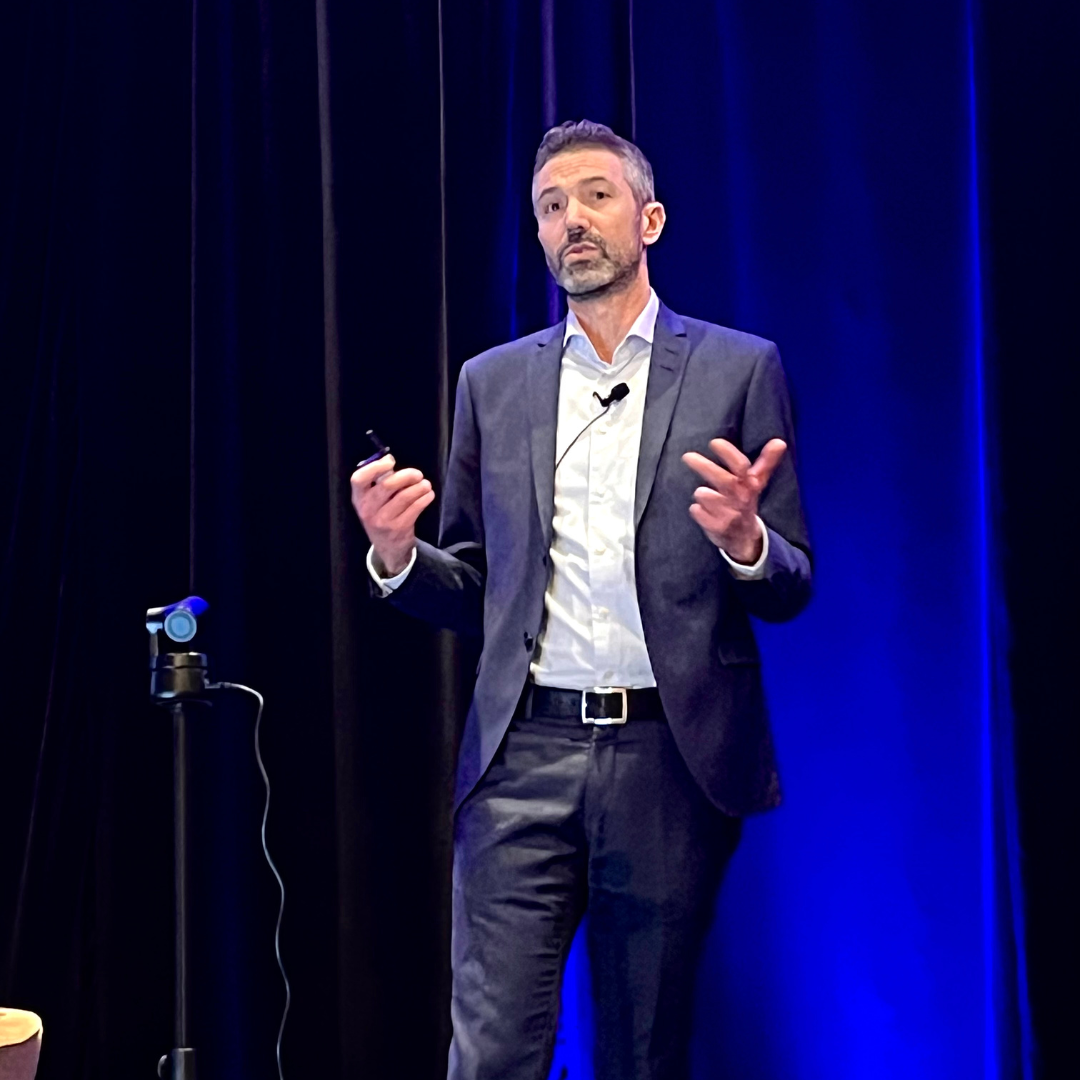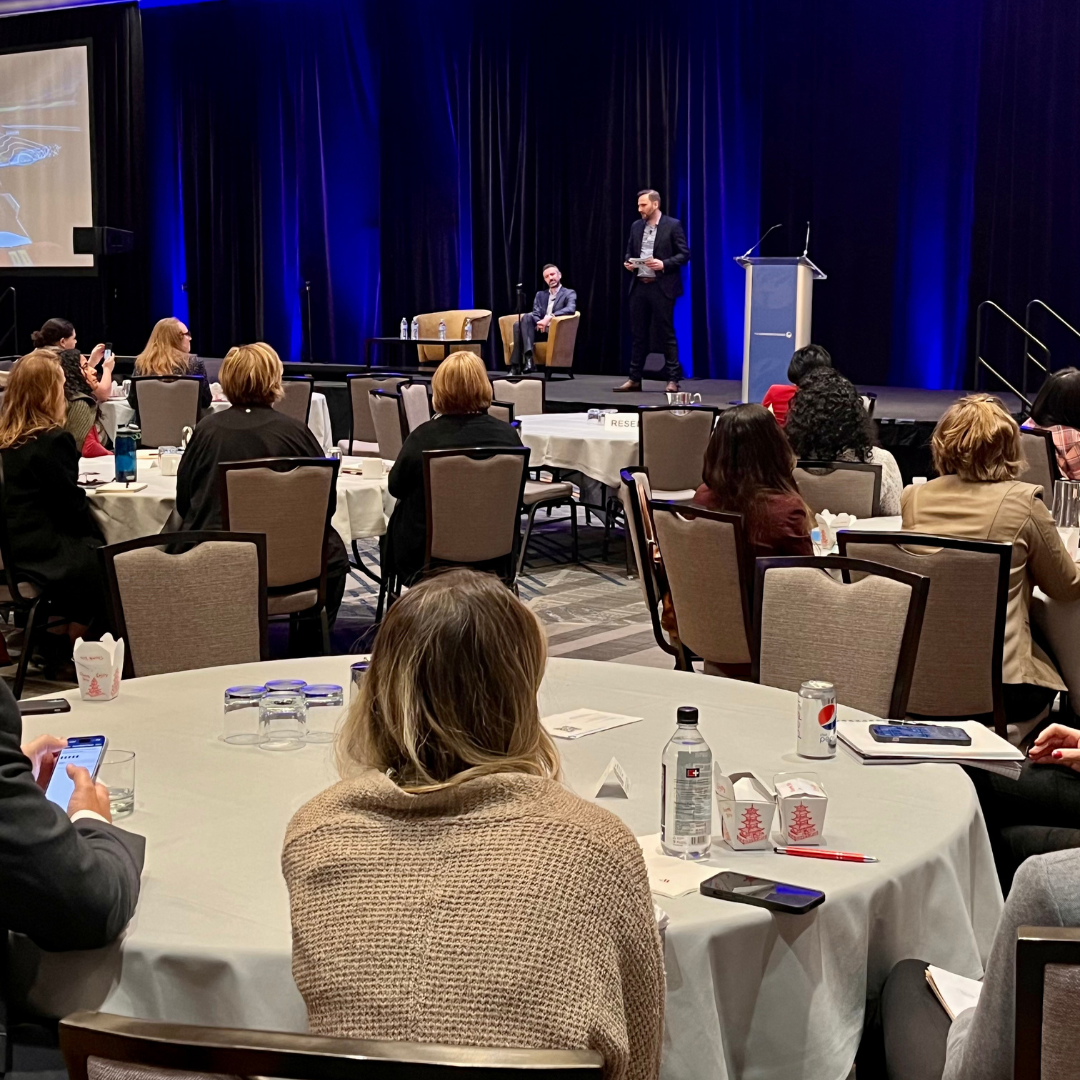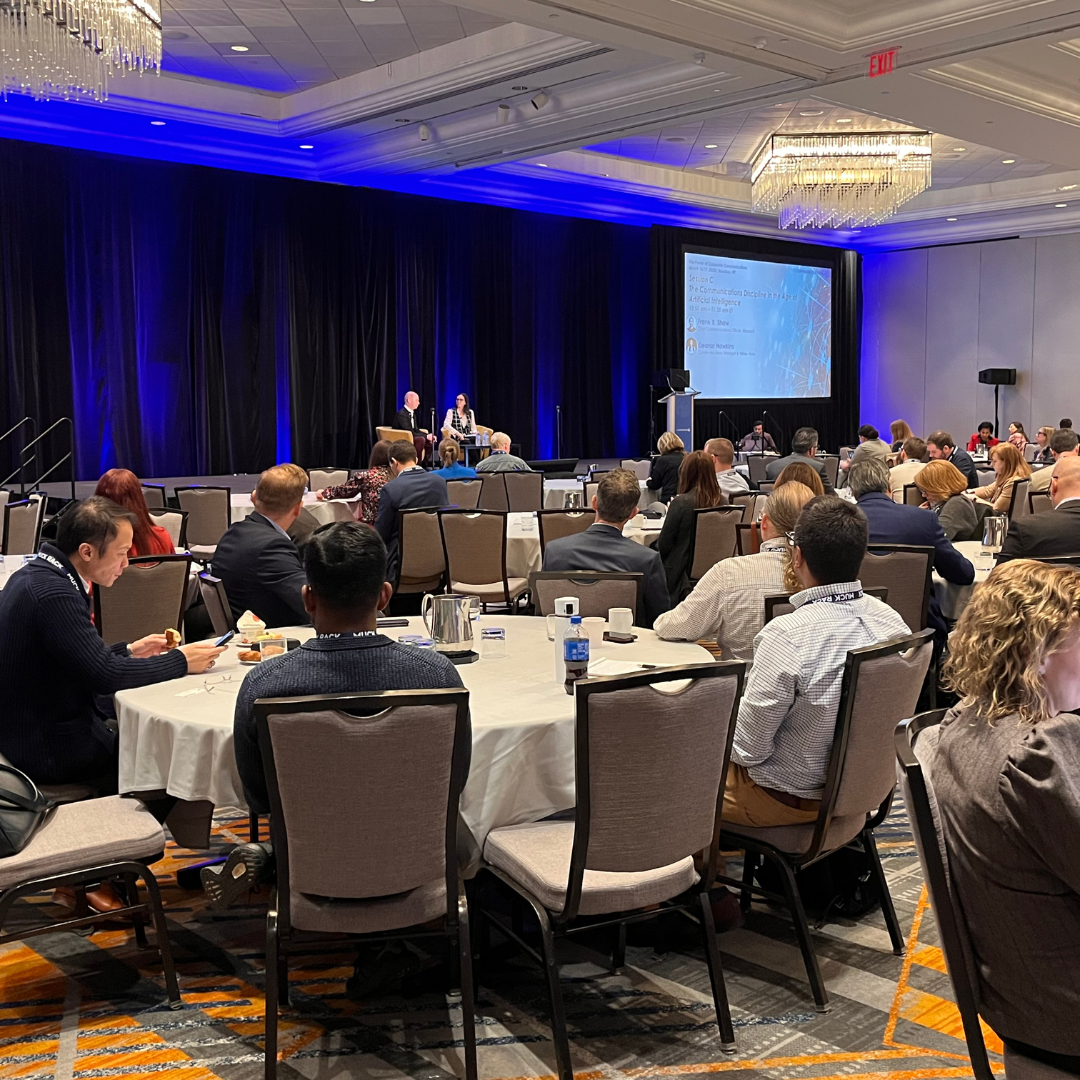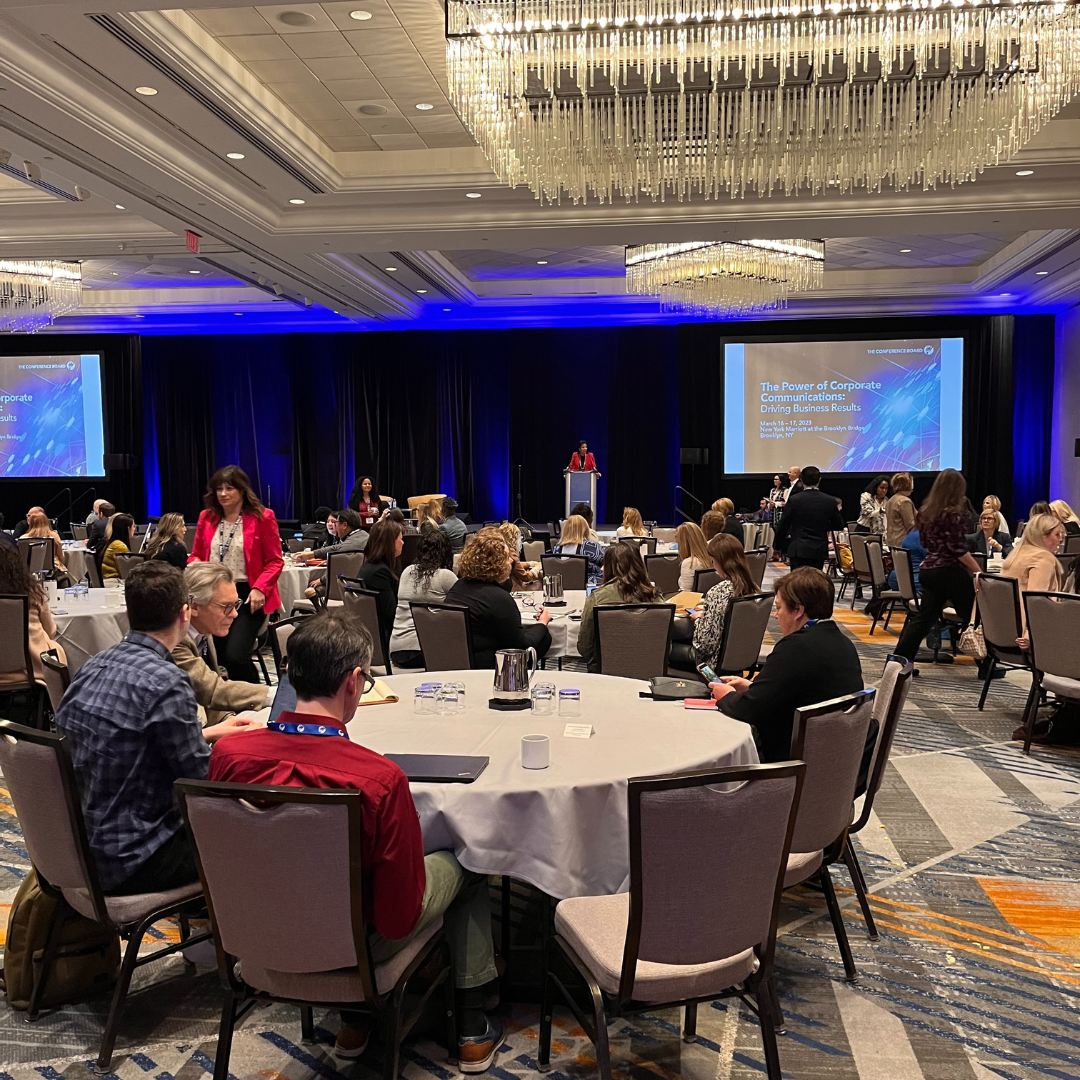 Highlights from Florian's session
How Audi leveraged data to recover its reputation
Florian Mueller, Head of Insights Generation at Audi Communications, talked about how Audi managed its comeback from the Dieselgate crisis with the help of effective communications.
Florian stressed the crucial role of data and analytics in a successful communication strategy. He also talked about Audi's initial reputation survey which served as the cornerstone of its communicative recovery when the brand analyzed perception data extensively to determine areas for improvement, which informed the development of a comprehensive communication strategy.
Audi's integrated data approach to steer effective communications
Florian highlighted Audi's use of data and analytics to develop and implement an effective communication strategy which helped the company strengthen its reputation. He explained why Audi's focus on electric cars and sustainability are the key aspects of its long-term narrative, and how the company's emphasis on an integrated data approach has enabled Audi to adapt to the changing landscape of modern communications.
How Audi Uses Caliber to drive data-driven communications
Florian presented a case study on how Audi's communications department uses Caliber's platform to measure and monitor stakeholder perceptions. Audi incorporates 1,500 interviews per week into its ongoing analysis to connect the media data with real-time data on stakeholder perceptions. It allows Audi to track many different stakeholder groups and see how they perceive the company.
Florian also showcased how the Caliber data was used to plan an employer branding campaign to attract software engineers, and stressed the importance of having an understanding of the impact data can have on communications, using the right tools, and promoting a data-driven culture within the organization.
"𝘐𝘯 𝘵𝘩𝘪𝘴 𝘧𝘢𝘴𝘵-𝘱𝘢𝘤𝘦𝘥 𝘦𝘯𝘷𝘪𝘳𝘰𝘯𝘮𝘦𝘯𝘵 𝘪𝘵 𝘪𝘴 𝘥𝘪𝘧𝘧𝘪𝘤𝘶𝘭𝘵 𝘵𝘰 𝘴𝘵𝘢𝘺 𝘰𝘯 𝘵𝘰𝘱 𝘰𝘧 𝘵𝘩𝘪𝘯𝘨𝘴 𝘢𝘭𝘭 𝘵𝘩𝘦 𝘵𝘪𝘮𝘦. 𝘠𝘰𝘶 𝘤𝘢𝘯'𝘵 𝘥𝘰 𝘵𝘩𝘢𝘵 𝘸𝘪𝘵𝘩 𝘵𝘩𝘦 𝘢𝘯𝘯𝘶𝘢𝘭 𝘮𝘦𝘥𝘪𝘢 𝘳𝘦𝘱𝘰𝘳𝘵 𝘰𝘳 𝘢𝘯𝘯𝘶𝘢𝘭 𝘴𝘵𝘢𝘬𝘦𝘩𝘰𝘭𝘥𝘦𝘳 𝘳𝘦𝘷𝘪𝘦𝘸. 𝘠𝘰𝘶 𝘯𝘦𝘦𝘥 𝘵𝘰 𝘵𝘳𝘢𝘤𝘬 𝘺𝘰𝘶𝘳 𝘨𝘰𝘢𝘭𝘴 𝘤𝘰𝘯𝘴𝘵𝘢𝘯𝘵𝘭𝘺, 𝘢𝘯𝘥 𝘵𝘰 𝘴𝘵𝘦𝘦𝘳 𝘤𝘰𝘮𝘮𝘶𝘯𝘪𝘤𝘢𝘵𝘪𝘰𝘯 𝘦𝘧𝘧𝘦𝘤𝘵𝘪𝘷𝘦𝘭𝘺 𝘺𝘰𝘶 𝘯𝘦𝘦𝘥 𝘢𝘯 𝘪𝘯𝘵𝘦𝘨𝘳𝘢𝘵𝘦𝘥 𝘥𝘢𝘵𝘢 𝘢𝘱𝘱𝘳𝘰𝘢𝘤𝘩."
Florian Mueller
𝘏𝘦𝘢𝘥 𝘰𝘧 𝘐𝘯𝘴𝘪𝘨𝘩𝘵𝘴 𝘎𝘦𝘯𝘦𝘳𝘢𝘵𝘪𝘰𝘯, AUDI AG
Overall, the "Power of Corporate Communications: Driving Business Results" conference was a great opportunity to learn from other industry professionals and share our insights on the importance of KPIs in corporate communications.
We look forward to attending similar conferences in the future and continuing the conversation on how to drive business results through effective communication strategies.