In the stormy world of the global pharmaceutical sector's reputation, 2020 has been an exceptional year. The industry has been attracting much scrutiny of its business model in recent years and then came the coronavirus crisis.
Could it also change the tumultuous relationship between pharma and society?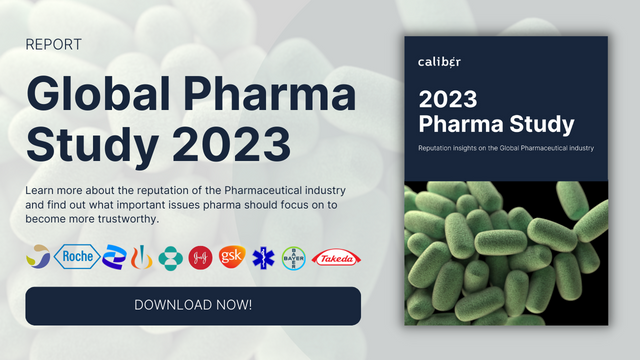 Global pharma's reputation is on the rise
The study shows that the reality of the global pharma sector's reputation is more nuanced and in fact more positive than expected. Public perceptions of pharma companies around the world are actually improving year on year, and the views of many segments and countries are in fact very favorable.
However, the sector and its companies also struggle with perception issues, particularly in Europe and among the elderly population. See which companies struggle and which come out on top.
Small Pharma beats Big Pharma
Many interesting insights emerged from the study. For example, the fact that the better a nation's health system is, the less favorable its population is towards the pharma sector.
And the fact that Small Pharma is better perceived than Big Pharma, primarily because it is seen to be more responsible and differentiated. We also found that the more known pharma companies are, the less trusted and liked they are – a real challenge for communicators in the sector.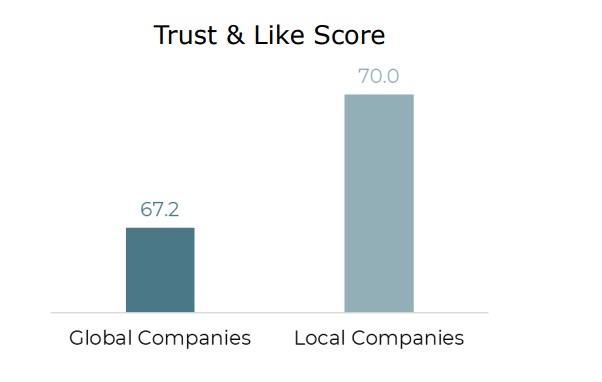 Global lack of perceived relevance and differentiation
After having interviewed more than 13,000 consumers, patients, and physicians worldwide, the main issue that emerged was a lack of perceived relevance and differentiation in the sector as a whole.
In other words – a problem of identity. And when it comes to identity, COVID-19 is already playing a very important role in reminding people of the sector's importance and relevance, especially in markets like the US where the pandemic's positive reputational impact has so far been the greatest.
Learn why relevance is a bigger driver for Global Pharma´s reputation than innovation.
COVID-19 offers the global pharma industry a chance to prove its relevance
The pharma sector's reputational woes have been building up for years and are, to some degree, inherent to its business model and the sometimes unrealistic expectations of patients dreaming of a remedy to cure all ills.
As this report suggests – and as others have recently claimed – the pharma industry is in dire need of reminding people what it stands for.
Now, as the public eye turns towards Big Pharma for a vaccine for COVID-19, the industry has been given a rare opportunity to prove its relevance.
If this opportunity is taken, a whole new relationship with society may follow one that sees patients, employees, physicians, organizations, and governments being more supportive and less critical.
One that solidifies the sector's legitimacy, ensures its future success and enables it to fulfill its true role of improving lives and livelihoods.
ABOUT CALIBER'S 2020 GLOBAL PHARMA STUDY
Starting last year, Caliber has been tracking public perceptions of 67 pharmaceutical companies in 17 countries using our Real-Time Tracker platform. Our aim was to get a better factual understanding of the pharmaceutical sector's reputation among the public worldwide in light of public debates around access to medicine and sustainability. Most importantly, we wanted to find some clues as to what companies should do to improve this relationship for the benefit of the sector and society. We extended the duration of the study into Q2 2020 to better understand how the pandemic is affecting the reputation of the sector and what kind of future it is shaping.